In the final season of Parks and Rec, which was set during the summer of 2017, Tom and Andy go to Chicago so Tom can reconnect with his ex-girlfriend Lucy.
NBC
As Lucy shows the guys around Chicago, she casually mentions that the city is still riding the high of a World Series win.
Natalie Morales, who plays Tom's love interest Lucy, tweeted this a few days ago.
And that was in the future — in 2017 — meaning the Cubs would have won the 2016 World Series.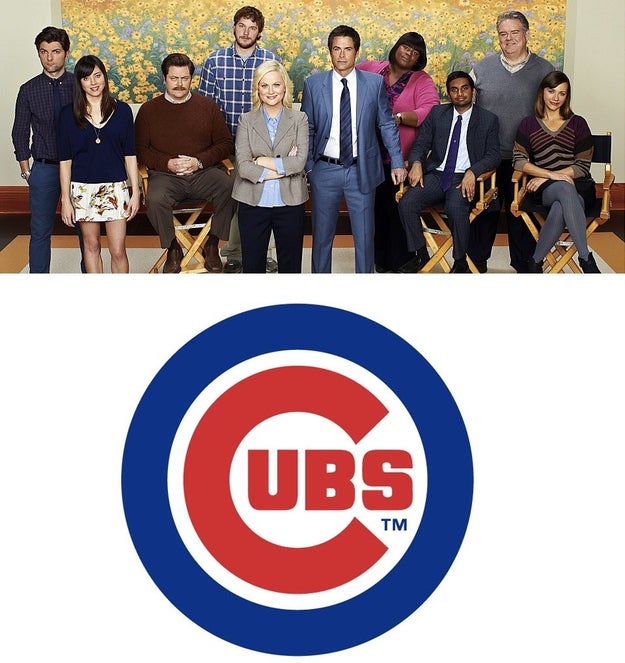 NBC / Chicago Cubs
Well, it just so happens that for the FIRST TIME SINCE 1945, the Cubs have made it to the World Series!!!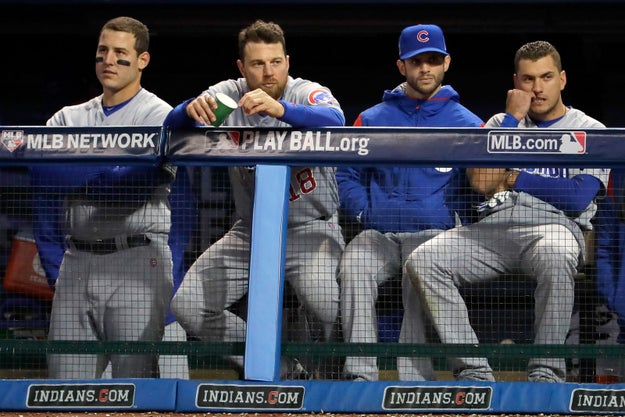 Jamie Squire / Getty Images
However, they lost Game One against the Cleveland Indians on Monday, Oct. 25.
Will Parks and Rec be proved right in the end? Only time will tell.
Jamie Squire / Getty Images, NBC
Comments
comments